Join our Debbie Reynolds Discussion group at http://debbiereynolds.ning.com

Tune in!!! Debbie Reynolds stops by on "The Bonnie Hunt Show" to promote her new show, "An Evening of Music & Comedy with Debbie Reynolds," which she is performing at the El Portal Theatre in North Hollywood. Watch the interview this Thursday, March 5th!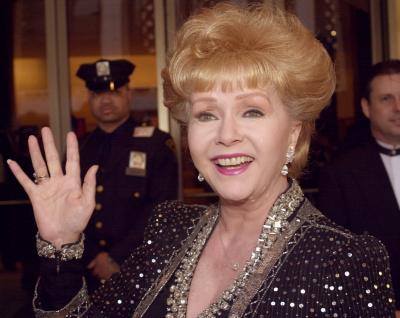 "Dreams I never dreamed were laid at my feet. A life in the Movies."
....Debbie Reynolds

WELCOME TO MY DEBBIE REYNOLDS SITE!