This photo was donated by Elise who lives is Australia. She is eleven years old and has created a wonderful Rugrats page. Please visit it.
Click here to visit Elise's page.
RUGRATS IN PARIS: THE MOVIE
Paramount
Paramount Pictures and Nickelodeon Movies
present a Klasky/Csupo production
Directors: Stig Bergqvist, Paul Demeyer
Producers: Arlene Klasky, Gabor Csupo
Screenwriters: J. David Stern & David N. Weiss, Jill Gorey & Barbara Herndon, Kate Boutilier
Executive producers: Albie Hecht, Julia Pistor, Eryk Casemiro, Hal Waite
Production designer: Dima Malantichev
Editor: John Bryant
Music: Mark Mothersbaugh
Music supervisor: George Acogny
Color/stereo
Voices:
Coco La Bouche: Susan Sarandon
Jean-Claude: John Lithgow
Tommy Pickles: E.G. Daily
Chuckie Finster: Christine Cavanaugh
Phil and Lil Deville: Kath Soucie
Angelica Pickles: Cheryl Chase
Stu Pickles: Jack Riley
Chas Finster: Michael Bell
Kira Watanabe: Julia Kato
Kimi: Dionne Quan
Running time ?? minutes
MPAA rating: G


Debbie with friend, Rip Taylor, at the Rugrats opening.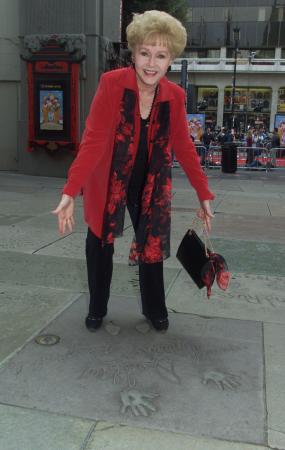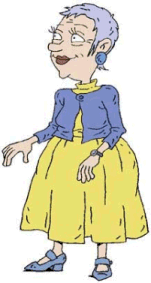 This is Debbie as "Lulu Pickles". Think it kind of looks like her?