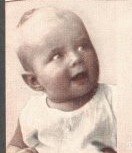 She was a cutie, even as a baby!

Known as "Frannie" to her friends, family and dedicated fans, Debbie was born Mary Frances Reynolds on April Fools Day, 1932 in El Paso Texas. Her parents were Ray and Maxene Reynolds and she was their second child, having an older brother Bill. When Debbie was seven her family moved from Texas to Burbank, California. Debbie lived a quiet, unspoiled life growing up. Her family was not wealthy, her mother made most of her clothes. Debbie joined the Girl Scouts and continued even into adulthood when she was a leader for her daughter's troop.

HOW DEBBIE GOT HER START! When Debbie was sixteen, she entered the Miss Burbank Beauty Contest. Debbie didn't want to win! Oh No..she wanted the free blouse and scarf they were giving to contestants. But she did win doing a pantomine to Betty Hutton's "I'm a Square in the Social Circle." From there on history was made...after roles in films such as "The Daughter of Rosie O'Grady," "Three Little Words,", "Two Weeks With Love" and "Mr. Imperium,", Debbie landed a role in "Singing in the Rain." There was no question about it...Debbie..the Star was born! From then on..it was all uphill for this perky lady...Then and now..she is the very best!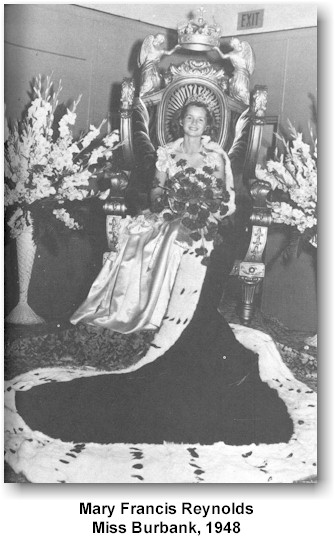 The formative years...